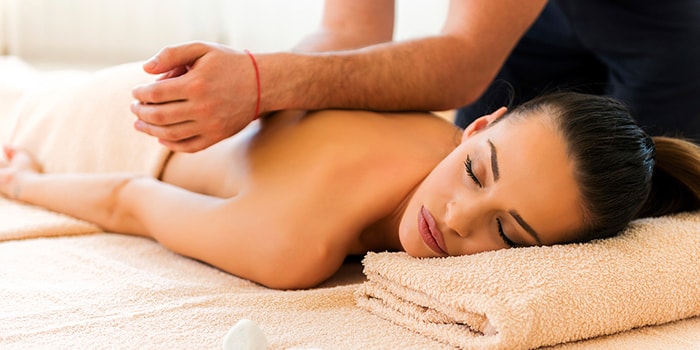 A special massage known as deep tissue massage, this technique of massage is becoming very popular these days. By applying this massage, the inner muscles also get relief and for this reason it has been named Deep Tissue Massage. This massage is especially done to relieve pain of neck and back muscles. This massage is very beneficial for athletes. Let us know about some of the major benefits of deep tissue massage-
Relaxation from back pain: If you want to get relief from severe back pain caused by working in the same place for long hours in office or driving for hours, then try this massage once.
Helpful to relieve stress: Let me tell you that due to stress and muscle tension you can have many types of cardiovascular diseases. In such a situation, deep tissue massage gives you instant relief from stress and also removes the stiffness of the back muscles.
Relief from pain: Massaging deep tissue provides relief from pain caused in calf muscles. With the help of this massage, pain in the joints and ankles can also be relieved.
Help in lowering blood pressure: Massaging deep tissue reduces blood pressure. Therefore, people who are patients of high blood pressure must get this massage.
Performance increases: This massage is very beneficial especially for the athlete and it provides quick relief from pain in their muscles.
Deep tissue massage in Gurgaon Delhi NCR is easily available. You can try with smartphone and easily search nearby Massage.